Above is a video of our 2018 Spooktacular Book Fair. I appreciate all of the voluteers and parents for supporting the library. Thank you to Greers for providing bags for our shoppers.
Above is a video of 2nd grade boats displayed in media center.
Above is a video of the author signing event held in the library.
*Use both of the above links to look up Dixon library materials.*
Hours of Operation
Library hours are from 8:20 until 2:30 daily, unless otherwise announced.
Faculty and staff may check out books before and after school using the circulation computers. Scholars may check out books Monday through Friday from 8:20 - 2:30. We have 4 Destiny search stations that make it possible to find books and do research. We have a lot of Accelerated Reader books in our library for students to enjoy.
Book Check-Out Limits
Scholars in grades PK-k are allowed to check out one book at a time. Scholars in grades 1-3 may check out two books and grades 4-5 may check out three books. Fines are not charged for overdue books: however, scholars with overdue books will not be allowed to check out additional books. Scholars must pay to replace lost or damaged books.
Accelerated Reader Program (AR)
Renaissance Place is an online program where our students have access to over 100,000 reading quizzes. Eighty to ninety percent of our library books are AR. We use AR in every classroom at Dixon - even Kindergarten. Every scholar at Dixon is expected to meet their quarterly AR goal. Each classroom has a display which shows each scholar's progress in making their AR goals (25, 50, 75, and U100%).
We are always looking for volunteers in the library! Please call the school at 824-4314 if you would like to volunteer in the library media center.
Book Fair and Camp Read S'more
The book fair and Camp Read S'more, our family reading night were such great successes! Thank you for supporting the library and for showing your children the importance of reading.
Above is a book fair and Camp Read S'more Video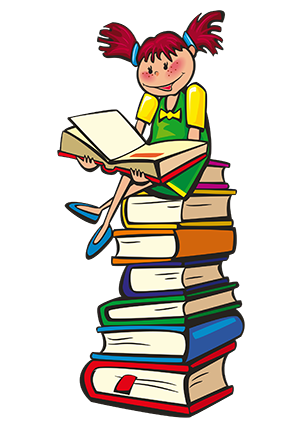 It Is Book Fair Time In The Media Center!
Tuesday, November 14th to Friday, November 17th
Family Reading Night book fair will be open from 4:30PM to 6:30 PM
VOLUNTEERS NEEDED!
Read for the Record Day 2017
Our Pre-K, first, and second graders participated in an international reading event, Read for the Record Day on October 19th, 2017. They joined readers from all fifty states and over 60 countries in taking part of the largest shared reading experience in the world! Over two million people participated. This year's book was Quackers, by Lin Wong. Watch the video below to see pictures from our event in the library. It was so much fun.
Above is a video from Read for the Record Day 2017
Parent Letter and Reading Log Images Below. *Actual documents will soon be available under Forms.
Be A Champion READ Contest
1. Pick your team.
2. Read 6 books.
3. Complete your reading log.
4. Return log signed by a parent or guardian.
Your name will be displayed outside the library & be entered for a chance to win IRON BOWL tickets! *Students all over Alabama are entering.
SUPPORT THE LIBRARY & PURCHASE YOUR DISCOUNTED FAIR TICKETS HERE!
Fair Flyer Above *Also found under Forms.
We appreciate our marvelous moms!
Muffins With Moms in the Library Video
Thank you to all of our Dixon Dads that attended our "Donuts With Dads" event!
Donuts With Dads in the Library Video